A MESSAGE FROM PAUL GOUGH
Dear Physical Therapist,
It's been over two years!
Two long, slow, challenging years – but finally, I can say to you:
This is your invitation to Paul's next BIG EVENT!!!!!!! Come and have the three (…or four) most extraordinary days of your business life as we celebrate the future and go deep, very deep, into the essential changes you need to make to your Physical Therapy Practice to create the breakthroughs required in this new and completely different healthcare world.
WHAT IS

PRIVATE PRACTICE MARKETER LIVE 2022?
Private Practice Marketer LIVE Is the Physical Therapy Profession's #1 Conference for Leaders of Physical Therapy Practices with Honest Ambition to Grow, Profit And Scale.
This is a 3 – or optional 4 day - experience happening in Orlando, FL Oct. 6-9. Where you will be immersed in the 6 key areas of Private Practice GROWTH that are vital to survive the post-pandemic world – and when implemented properly will enable you, your practice and your family to thrive in the years ahead, way beyond what was possible in the 'old' world.
Finally, we can get together in an exciting, family friendly environment in my hometown of sunny Orlando to focus on creating profound breakthroughs for you and your business.
THE 6 BREAKTHROUGHS THAT YOU WILL EXPERIENCE AT

PRIVATE PRACTICE MARKETER LIVE 2022
MARKETING BREAKTHROUGH
Imagine if you had owned the same computer or phone for 10 years and never updated the operating system. To be blunt, that's what most PT clinic marketing looks like in 2022. We've been so preoccupied with the pandemic for the last two years, it's easy to miss the extraordinary revolution in Online Marketing that happened in that time.
From the mobile takeover, to the extraordinary rise of Instagram, the remarkable power of Artificial Intelligence at Google and Facebook, plus the Social Media revolution and so much more, we are quite literally living in a new online world, so your business needs an Online Marketing reboot and upgrade. And what it really needs is its own Online Revolution so that you can dominate online.
PPM LIVE 2022 is the place for that to happen. You will be immersed in the world's most powerful strategies as I share with you dozens of online breakthroughs – any one of which can be a turning point for your business.
PEOPLE BREAKTHROUGH
You cannot take your Private Practice from where it is now to where you want it to be without great people. It's just a fact. To GROW your PROFITS (without growing your own workload) you need to hire great people. Those people could be employees in a larger, growing practice, or freelancers, virtual assistants and part-time support in a new start up. But if you try to achieve entrepreneurial greatness on your own, you will fail. Case closed.
We've always known this and what makes this BIG Event different to any other is we will shine a MASSIVE spotlight on the best recruitment, hiring and management of people strategies to give you the edge over the rest of the profession moaning about the 'labour shortage' in their town.
The 'people' issue has always been a huge challenge for business owners. Now we're told it's ten times worse because in our post-pandemic world, we supposedly either can't find the staff, or when we can, they have to dictate our business's working practice. That is complete B.S. It is NOT true, and if you buy into the myth that you can't find great people, you'll forever be thwarted in your efforts to attract the very best people to join you on your journey.
I have gone from one employee to a team of over 35 in the last few years and many of my team have been recruited in this 'post pandemic' world when there are apparently no employees.
For the first time, I will be revealing how I did it – and I will be showing you the proven process that will solve all your recruiting issues forever. Plus, I will show you the one critical thing you MUST do if you are going to have any chance of growing a team that is dependable with or without you being in the practice.
SALES & CONVERSION BREAKTHROUGH
Most PT clinics get going with their marketing only to realize they have a SALES and CONVERSION problem. And that is a BIG problem because patients saying YES is obviously the lifeblood of your Practice.
Getting enough of the RIGHT patients is the number-one problem in virtually every business. When you solve that problem and choose how many patients you have, you then have enough money flowing in to solve all the other business challenges.
At PPM LIVE 2022, we're going to turn your PT business into that sales and conversion machine. This is vital you attend if you are a cash pay PT or deal with out of network questions and headaches.
The challenge is your patients have spent the last two years fearful and hesitant. You are selling to them in a new psychological environment, and that requires a very different approach. At PPM LIVE 2022, we will create a series of sales breakthroughs for your business to turn it into the sales machine that it must be to survive and thrive in 2022 and beyond.
PROFIT BREAKTHROUGH
Many PT businesses have quite rightly spent the last two years in survival mode. Putting out a series of fires just to keep going. Many were directly impacted by Covid. Others by staffing issues. Everyone has been impacted by an uncertain customer base.
It's hard to focus on profit margins when you're battling to keep the doors open or figuring out how to manage a team working from home.
But the reality of the post-pandemic world is that you having high profit margins is essential to cover the increased costs of marketing and staff – and absolutely vital if you are going to extract true wealth from your PT business.
There are multiple ways to increase profits, and we'll be covering several at PPM LIVE 2022.
TIME BREAKTHROUGH
The fact that your business survived the pandemic is proof that you have what it takes as an entrepreneur to take your business to an entirely new level. I hope you are very, very proud.
But the skills, strategies and mindset that got you to where you are now are not going to be sufficient to get you where you want to be.
It's true that PT businesses hit a series of growth ceilings at various points on the journey (…perhaps you are stuck in one now?) and you only break through those ceilings when the owner of the business radically changes their approach to take them on the next stage of the journey.
One example is your approach to time. As your business grows, it requires a radical shift in how you use your time. You need to create what I call a Time Revolution in your life. I've grown my business with one hard and fast rule: my time is the most valuable thing I've got and I must always have AMPLE of it for my young family. My business success cannot come at the expense of being with my kids at night for dinner or never around to see soccer games on a weekend.
At PPM 2022, I'll be sharing key insights into how to accelerate the growth of your business – and how to create a structure for your business and your life that enables you to achieve that growth with ease instead of struggle and sacrifice.
FINANCE BREAKTHROUGH
We always knew that understanding FINANCE is just as, or perhaps even more, important than any business or marketing strategy. Most PT businesses die in the GROWTH phase because they run out of money and that happens because the owner isn't what we call 'financially intelligent'. But, my experience observing business owners during the last two years has profoundly re-enforced the view that there's a severe lack of financial awareness in the PT profession.
Finance drives everything. If your PT business has stopped growing, it's likely because you haven't paid enough attention to this area of FINANCE. Or, if it's growing but you never feel like you ever have any money, it's because you haven't got a handle on your finance department.
Whatever stage of business you are at right now, getting world class at finance is so important because it's what enables you to survive adversity, overcome fears, deal with the unbelievable stress involved in running a business, motivate your team, motivate yourself, stay clear and strong while others panic – and do all this while driving the growth and success of your business.
That is what FINANCIAL CLARITY does for you.
I will be doing an entire session at PPM LIVE on financial clarity (…as well as an entire PREDAY on the subject). For the first time ever, I will be presenting a series of financial insights and approaches which I promise you won't just transform your business – they can have a profound impact on all areas of your life and how you think about money, investing and getting wealthy.
PLUS, JOIN US FOR THE

"ULTIMATE CEO COMPETITION OF 2022"…
Here's what you wont see on the news:
Over the last two years, while thousands of PT businesses struggled and went broke, a few hundred achieved the extraordinary feat of growing their practice PROFITS while simultaneously stepping back from patient care. They went from being a PT and the self-professed 'workhorse' in their business to being the CEO of their business.
In other words, they created a TIME revolution in their life AND a PROFIT revolution during the worst pandemic in living memory and during the worst recession since the Great Depression.
How did they do it?
You will find out during the Ultimate CEO Competition of 2022, where we crown one winner and celebrate the success of five of my most successful clients in the past 12 months. Each one will share with you the exact steps they took and the key decisions they made that brought in huge fortunes – while simultaneously stepping back from patient care and finding more time for family.
You may or may not want to STEP OUT OF PATIENT CARE at this point in your entrepreneurial life, but, even if you implement just a fraction of what these amazing PT clinic owners have, you can't help but make a lot of money and find more time in your life.
The headline speakers are amazing, but I believe it will be worth coming to THIS EVENT just to learn from, get inspired and see with your own eyes just what is really possible for a PT like you.
Show up with an open mind and a willingness to implement what you learn, and I think you will be pleasantly surprised with the changes in your life a few months after this event.
THIS YEAR'S
FEATURED SPEAKERS
Oct. 6-9 in Orlando, FL
We've Organized Some Amazing, TV and WORLD FAMOUS, Speakers to Headline This Year's Event. Including:
An entrepreneur in every sense of the word, Daymond John's marketing strategies and ability to build successful brands has made him a highly influential consultant and motivational speaker today. His marketing firm The Shark Group offers advice on how to effectively communicate to consumers through innovative means and connects brands with the world's top celebrities for everything from endorsements to product extensions.
He has a proven track record of growing his own PT clinic from the ground up to four locations, averaging over 1000 mostly cash pay visits per month in a country with completely free health care as his main competitor.
He is a former professional soccer PT, small business ICON (winner of the Infusionsoft award) and he is a 5 x best-selling author. In his spare time, when he is not running his multiple businesses, he consults with some of top PT clinics on the planet to help them grow sales and profits. He also puts on the best business growth seminars the PT profession has ever seen.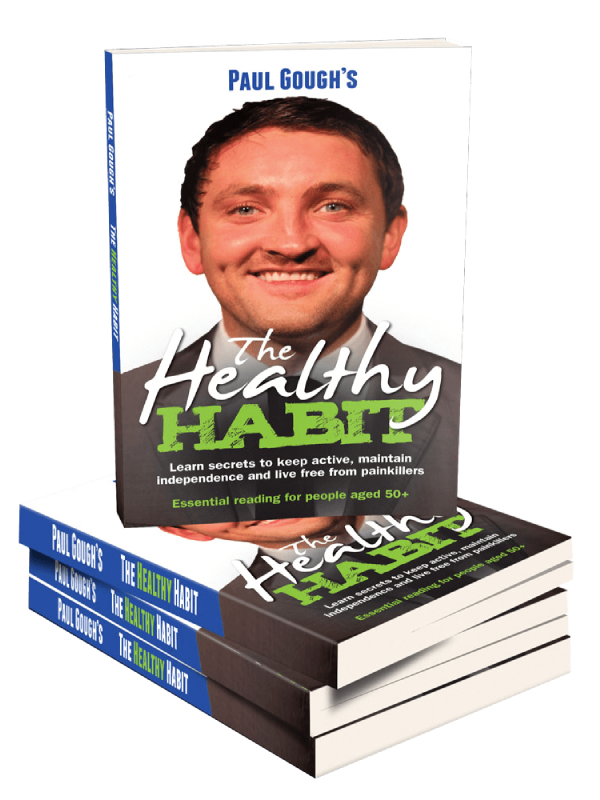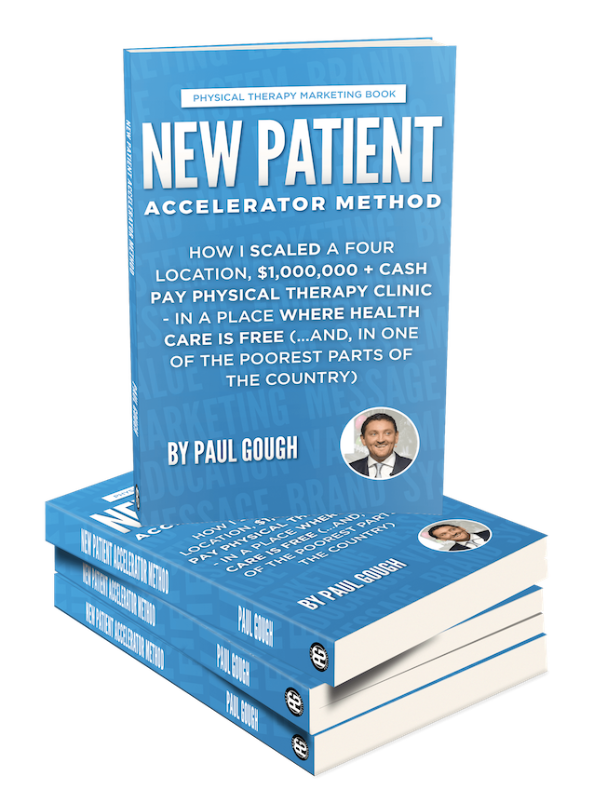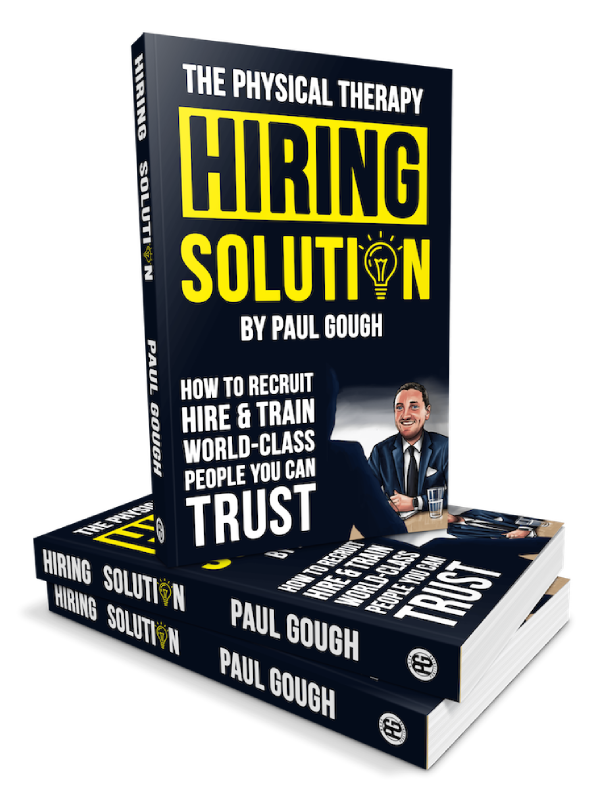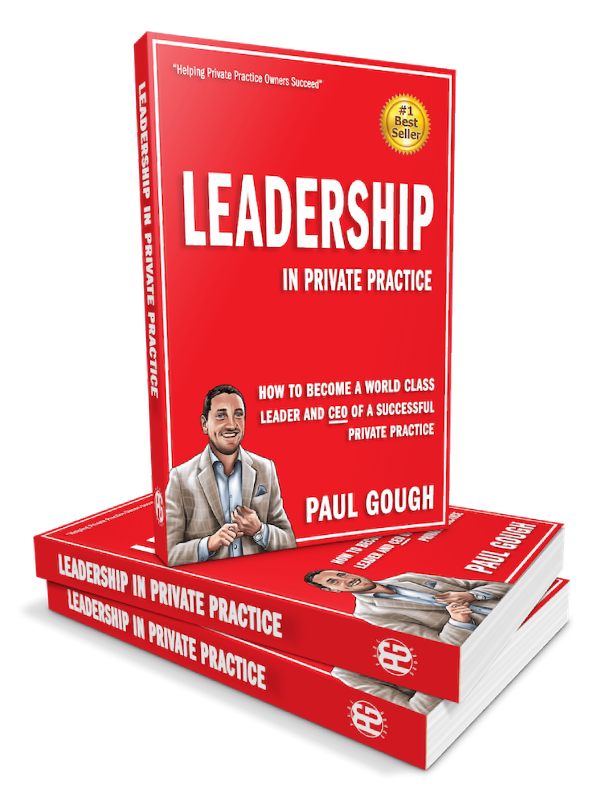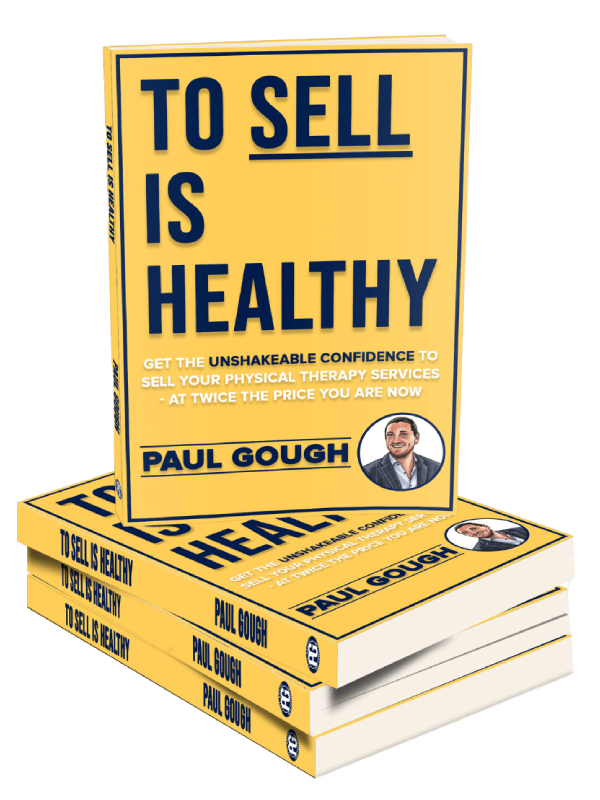 Regarded by many as the "World's Toughest Human" James has an incredible story of overcoming doubt, fear, pain, struggle and adversity to do something that no other individual on earth has ever done. What he will teach you about how he achieved this is DIRECTLY applicable to all business owners and this is not to be missed – at any cost!